PhotoLab V6.9 fails to export DeepPRIME and DeepPRIME XD to disk. No problem exporting the same image in HQ or Prime. See screenshot.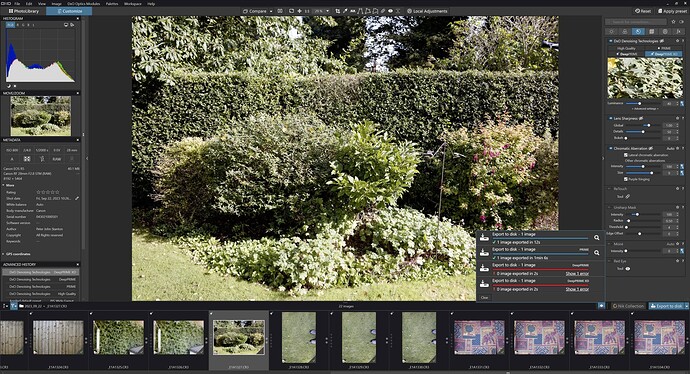 Never had this problem before with previous versions. Reinstalling V6.8 solves the issue.
That said, V6.8 fails to use my NVIDIA GeForce GTX 1070 card. DeepPRIME and XD use the CPU only.
I don't know if this is relevant to the v6.9 save failure problem. The failure to use the NVIDIA card for DeepPRIME is a recent issue. Earlier versions of PhotoLab (possibly even v6.8 initially) always used the card. V6.8 sees the card but will not use it even if it is specifically selected in Setup.