@Egregius – to complement ( with PL7.02 Build83 and Nik6.4 ) …
I exported the very same raw-file ( nef / camera was set to AdobeRGB ) as TIFF
to disk
to the Nik Collection
.
Export to disk → Same as Soft Proofing or sRGB, P3, ARGB, Rec, DxOWG, ProPhoto

Softproof settings [ DxO Wide Gamut not listed ! ]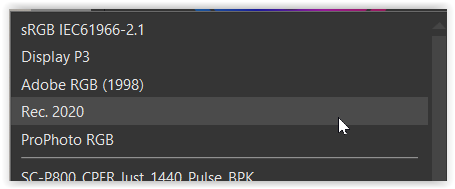 .
Export to Nik Collection → Same as Soft Proofing or sRGB, P3, ARGB, Rec, DxOWG, ProPhoto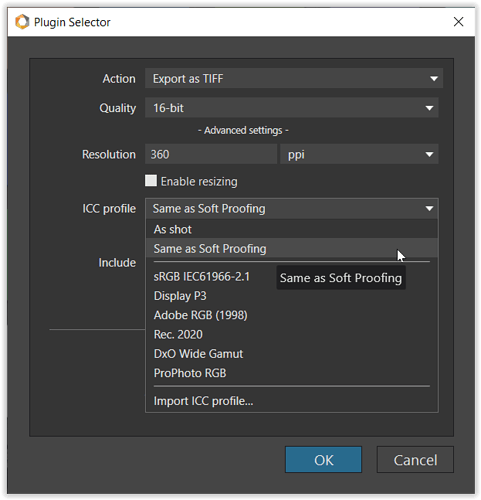 Export to disk
The exported files always corresponded to the chosen target profiles.

Export to Nik Collection
The exported file only corresponded to the sRGB target,
while all others were limited to AdobeRGB.
---
Then I repeated the same test with original *.tif files (AdobeRGB and ProPhoto color space).
In all cases the exported files corresponded to the chosen target profiles,
changing the color space accordingly to smaller or wider gamut !
[ While at first I had thought, that the Nik Collection was limited to handle sRGB and AdobeRGB color space only – and the other export options just a mistake, 'exporting' *.tif files ( → using the "Nik Collection" button ) proved that wrong. ]
---
… which means, when exporting a RAW-file from PL to Nik as TIFF
(and I tried Nik tools affecting color as well the 'neutral' Output Sharpener)
we get some misleading results !
( ed )