As we can see in the screenshot below, I get this checkered pattern with (admittedly too) high USM settings. The effect is also visible in exported files - tested with TIF and DNG - which means that what I see is not some moiré caused by the display and DPL's viewer.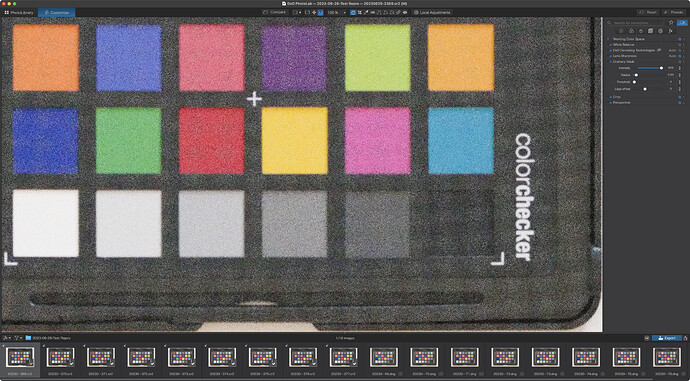 As soon as I switch off the USM tool, the pattern goes away.
The same happens, when I switch off the perspective tool.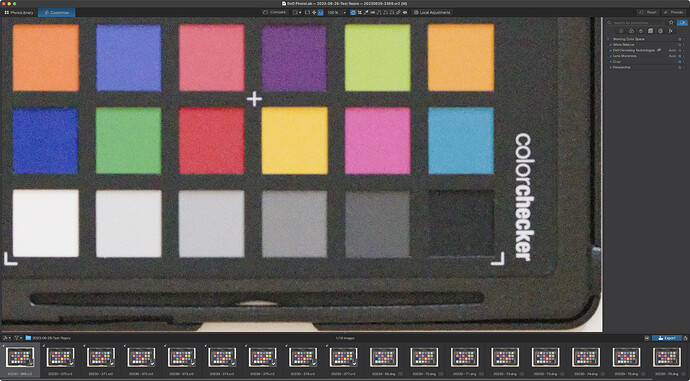 Also
the sharpened shot looks faded/brighter
the issues seem to be gone with photos taken at 6400 ISO and below
reducing the ammount of sharpening reduces the pattern and the brightening
changing perspective correction settings changes the pattern
Captured on EOS M6 at ISO 25600. Developed with DPL 6.7 on macOS 12.6.7 on iMac 2019