I'm curious to see what people tend to prefer here, as I've been bouncing between the specific DxO camera profile for my camera (a Canon R6) and having Color Rendering set to "off" and using whatever it is that DxO renders instead.
Curiously, with it "off" I seem to get more a more pleasing overall image exposure and colours than with it on (initially at least, I'll then have to go on and make extra edits).
Is there any great drawback to using (or not using) this tool? Or is it just a way of telling Photolab to interpret RAW colour data slightly differently and neither is really "better"?
Color Rendering Off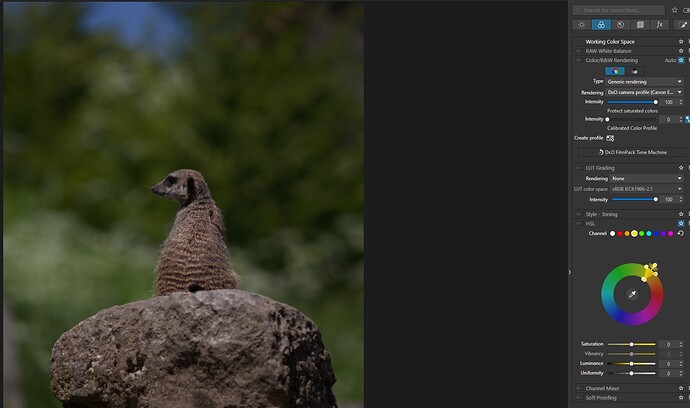 Color Rendering On (DxO Camera Profile: Canon R6)