At last! when you click on the synchronise metadata icon on a thumbnail, you now get this dialog…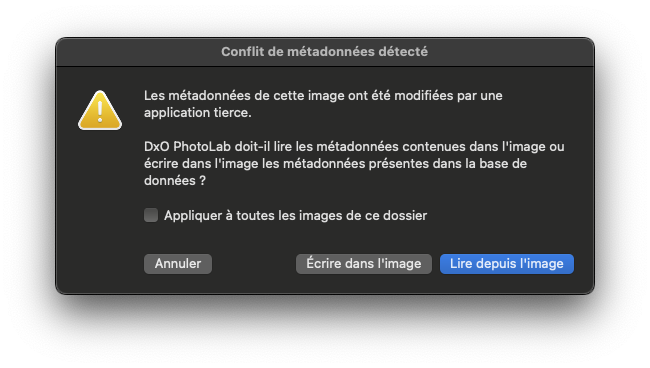 Not as far as I can tell on the windows version.
@Joanna – yes, but in English.

Must happen, when I open or do something e.g. in PL5 and later come back to PL6 again,
to notify me, that another app had changed metadata. Usually then I click on "Lire / Read …",
so not to introduce changes to where I'm at present.
That's not new? I've been working on fixing metadata on my photos for ages and have frequently seen that message.
QED.