I returned to processing some photos just now and saw a message about 6.0.3 being available, so installed it before continuing. I don't know if what I show below is unique to this version or if it was present before.
The "colour cast" imparted by DeepPRIME XD has been discussed elsewhere, so this bit was no surprise…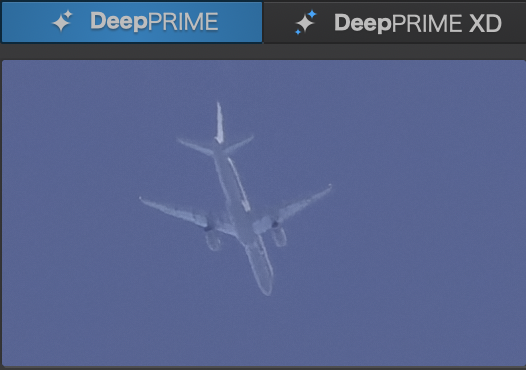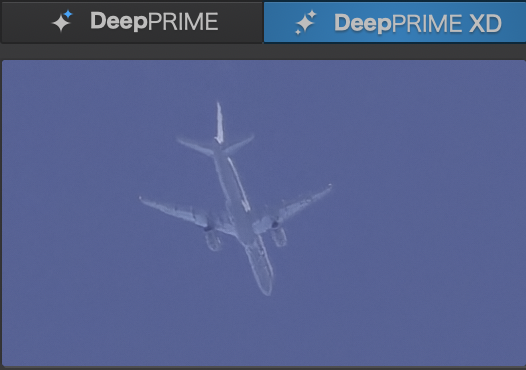 It's a subtle difference, but I can see it when flipping between them. However, this is what I see in the main viewer…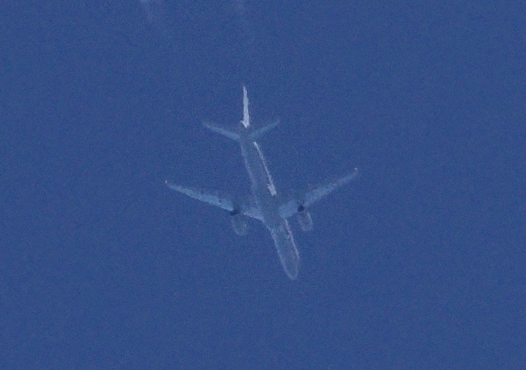 More noise, of course, but also a completely different shade of blue!
Here's a similar crop of a 1:1 export. I would say it fairly closely matches that in the main viewer. Neither of them are anything like the NR preview, however!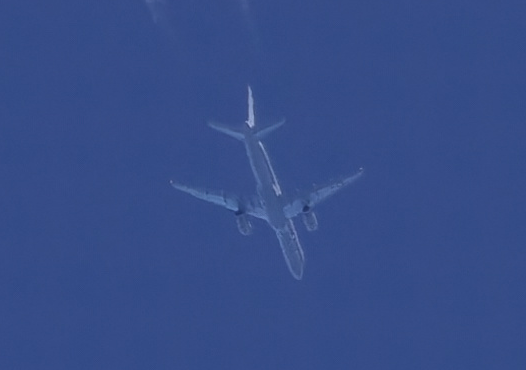 It's not a big deal because I can simply judge the noise from the NR preview, and the colour from the main viewer. But I was rather surprised!
Hmmm, I also note the thumbnail in the Photo Library view seems to match the NR preview.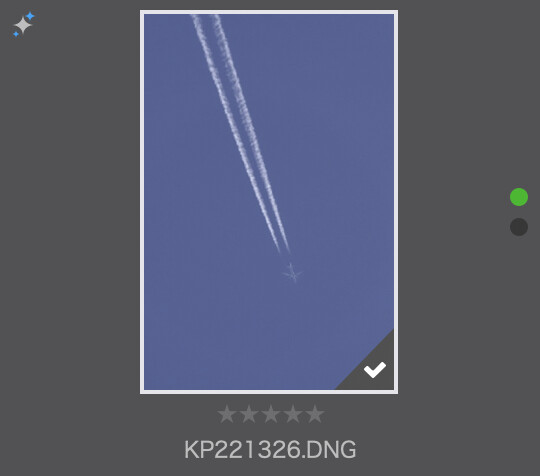 For interest's sake, the aircraft was at ~32,000 ft above sea level (and I was pretty close to sea level).