Hello.
—> It is important - all three targets are very near to the edge. <—
On the right side of the picture You can see results of cloning (Feathering = 0, Opacity = 100).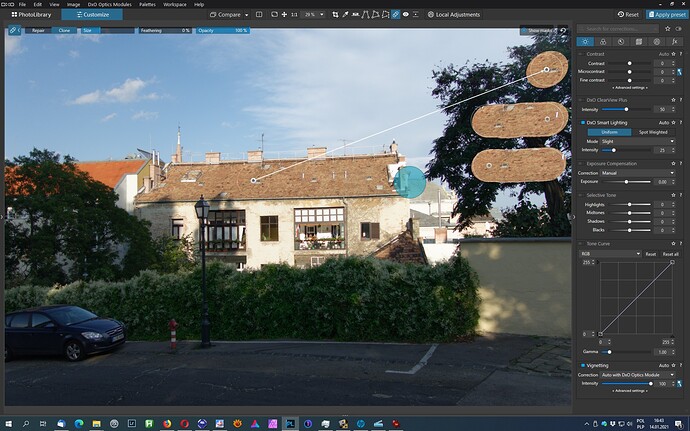 On top is result of only one mouse click. Source is round but result is eliptical.
Below is line drawn from right to left.
Result shape is +/- ok
Bottom is line drawn from left to right.
+/- ok
And now we are moving all targets fro right edge to left egde.
Top target is eliptical - no change.
But two bottom targets are very strange, and shape depends on where is anchor point.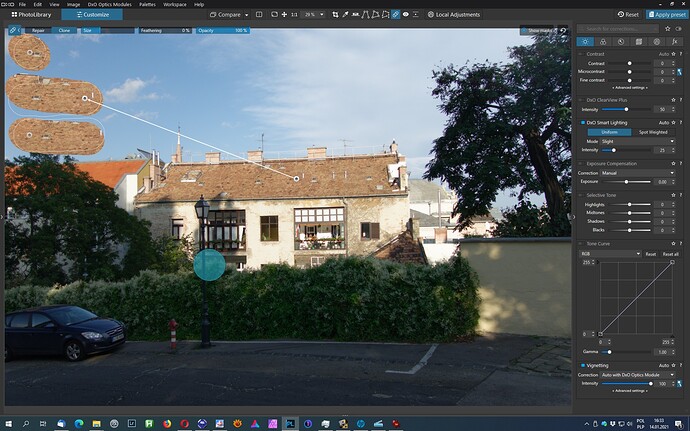 If You have similar behavior please tell me which os, what GPU and what version of driver.
Thank You Darek K