I want to point out something really weird with the new ReShape tool in PL6. Normally, I am still working in PL5 because of the colour space problems in PL6 but, in an attempt to rotate a cropped image, I accidentally exceeded the image area in the top left corner…
So, I thought, let's try the ReShape tool to just stretch that corner out.
Here is a screenshot of the crop tool after the rotation…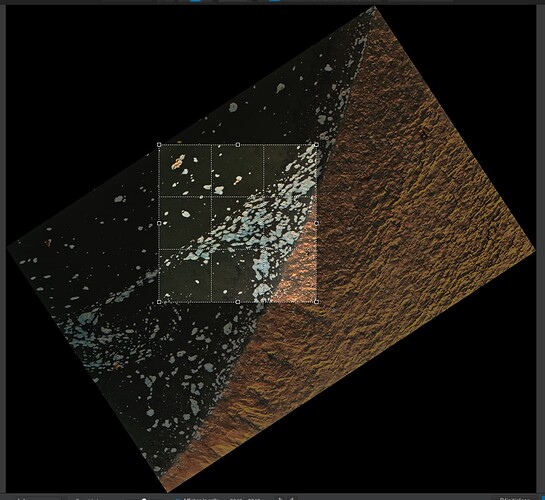 But here is a screenshot of the new reshape tool applied to that cropped image…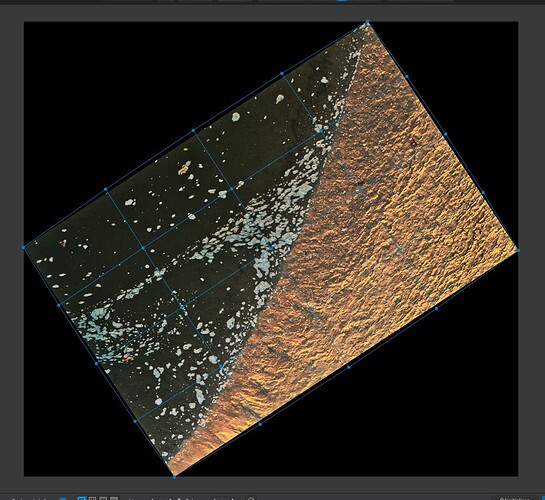 What!!! It seems the ReShape tool can only be used on an uncropped image and, what's more, it seems to ignore lens distortion corrections.
Even though I was on the beta, this one slipped by me as I would have expected the ReShape tool to work with the visible, framed image. How on earth am I meant to be able to find the bit of the image that needs shifting when I can't see the framing I want to work with?
So, that'll be one more reason not to upgrade to PL6 for my serious work yet.