Is there a way to overlay multiple images using PL7 (not HDR, just simple overlay)
The only, unofficial, way that I know is to add the second image as "watermark", but, apart from that, PhotoLab is not truly a bitmap editor.
Maybe usable for dust removal?
Anyways, all the necessary functions are in the watermark tool…except a possibility to add RAW as watermark image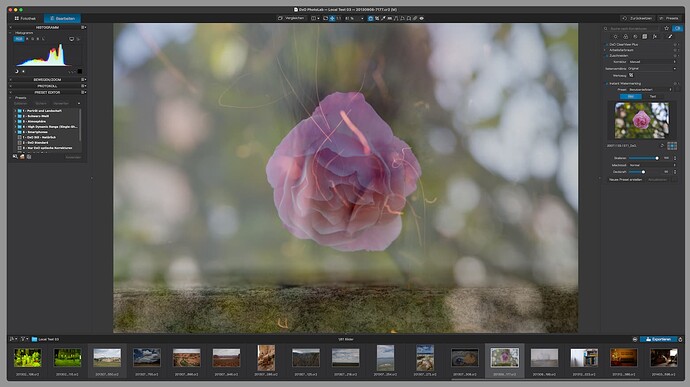 Note that edits will only work on the original image, not on the watermark image…unless you export the combo and continue from there.
Thank you - that is where I landed yesterday but it is nice to have confirmation. I think I am going to turn to affinity. If you have any suggestions, I'd love to hear them (I really like your book/table pics