Hi,
DxO PureRaw 3 v3.6.0 build 22 (64b) - Windows 11 - 22H2 (build 23560.1000)
When I install last update, i have error :"The feature you are trying to use us on a network ressource that is unavailable. Click OK etc… " (see screen shoot)
Impossible to uninstall or to repair.
So, impossible to install last update.
Thanks to help,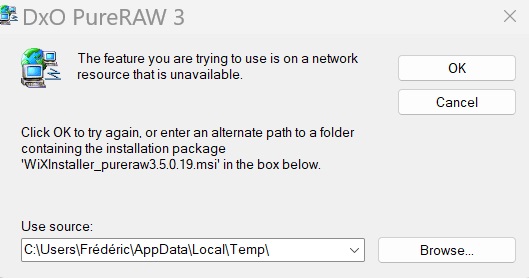 Fred
Sorry to my english