I have a lot of RAW images from a Nikon D70 camera. They are all converted to DNG. PL 6.5 does recognize them (correct camera and correct lens), download the optical module but does not apply it. Is this due to the DNG format?
Screenshot of an DNG image with the missing optical module: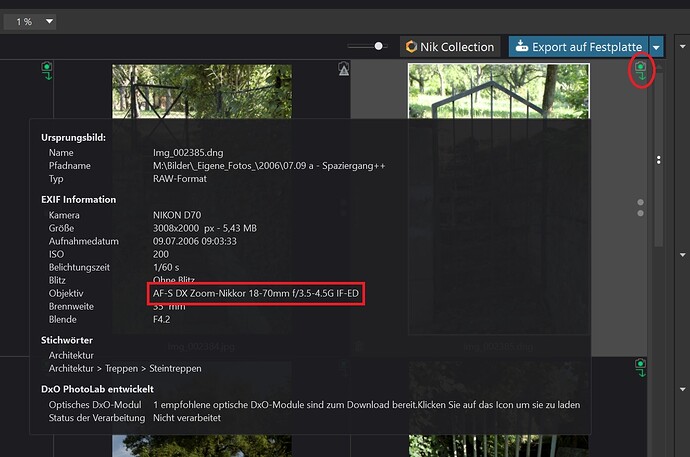 Screenshot of the loaded optical module:


Any tips and hints how I may apply the already loaded optical module to the DNG image?
Thanks in advance.