I discovered an annoying bug in PL7.01 (on Windows). When I switch to the black and white rendering, and return to the color rendering afterwards, it does not keep the previously set rendering, but always sets the rendering to "Neutral color".
Color Rendering setting on "DxO - Natural"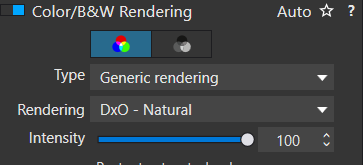 Then I switch to Black and white


When I return, the color rendering setting is always set to "Neutral color"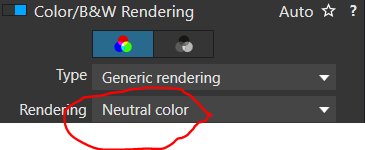 Similarily the other way around, if I set a rendering in Black and white, then I switch to color and return to black and white, the rendering is always reset to "Neutral Black and White".