Please add support for DJI AIR 3 RAW in Pure RAW 3.
Thanks
The "Supported Cameras & Lenses" list says it's coming for both cameras in November. I have a Mavic 2 Zoom that I use strictly for still photos, and I've been waiting to see how the Air 3 DNG files look after PR3 treatment before deciding whether it's a viable lower-cost alternative to a Mavic 3 Pro, which has already been supported for a while.
So apparently DXO PR3 now supports DJI Air 3, but I'm still not able to process 12mpx or 48mpx photos from either Air 3 camera.
Using DXO PR3 version 3.7.0/Build 28/64 bit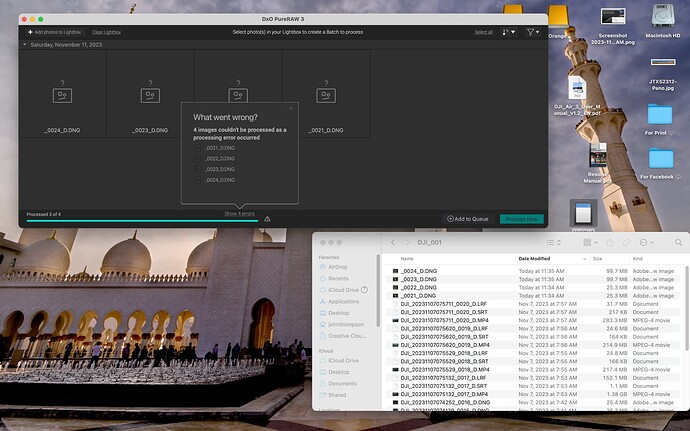 I just got the same message today with my Air3 as well. Hope this gets updated soon!