We had a few rainy days and I took the chance to explore the dynamic range of my camera using Ansel Adam's Zone System/Method and see, what PhotoLab can do to get the most of it - and how.
The following can help to extend shadow details, specially in shots of dark places, but it's by no means the magic bullet.
Let's have a look at this screenshot:


We see three rows of images that PhotoLab exported from an exposure test series
Top row: Jpeg output of images treated with the "DxO Standard" preset
Middle row: Jpeg output of images treated with the "No Correction" preset
Bottom row: Same as top row, but Colour Rendering set to Neutral/Realistic/Gamma 2.2
Images marked with a green dot don't show any structure
While highlight rendering does not change (leftmost images correspond to Zone X), we can improve shadow details by 2-3 stops (using DxO Standard) and another 1-2 stops by setting Colour Rendering as mentioned above.
Using this colour rendering…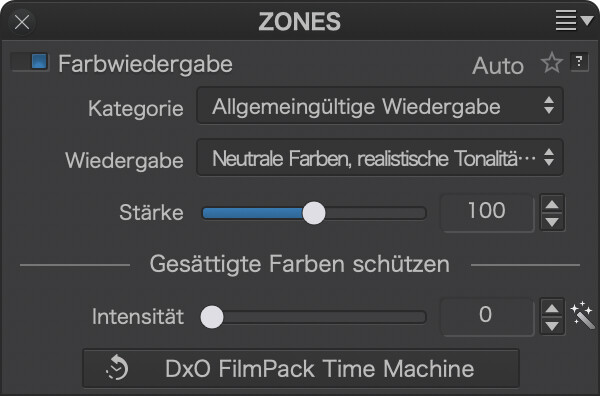 …will start your images with a fairly bland appearance, but it will show you what otherwise might be buried in the shadows. Note that for prints, the usable range of contrast extends to about 7 stops, which corresponds to 2 stars and above - in the middle row of images.