PhotoLab has an export option for the export of images to Apple's "Photos" application.
While the export and subsequent viewing in Photos work as expected, it provides a service that can be improved on DxO's side - and I'm NOT digging deeply into the quirks of Apple Photos here.
All export dialogs have no means to modify the name of the files that will be sent to Photos.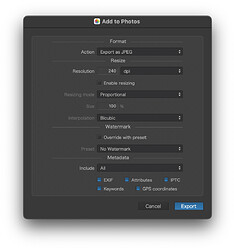 This means that there is no decent way (that I know of) to distinguish the files in Photos…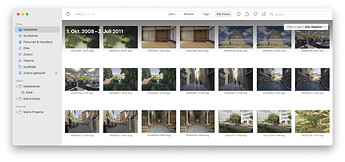 See how all images show the same "Title" (as Photos moves the filename to whatever metadata tag)
Proposal attn. @StevenL
Enable renaming - in all export dialogs
Tested with up-to-date versions 6 and 7 of DPL and macOS Sonoma on a M1 MBA 2020